TonyAlmighty
Consigliere*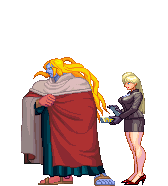 Post #

: 1744


Age

: 38


Location

: Westcheddar, NY


Status

: "Amateurs talk strategy. PROFESSIONALS talk logistics."


Subject: DJ Hero Sun Nov 08, 2009 2:35 am

---

"DJ Hero drops the needle with a completely fresh experience and legendary artists including Black Eyed Peas, 50 Cent, Justice, Marvin Gaye, Beck, Beastie Boys and N.E.R.D. DJ Hero features more than 100 individual songs that have been transformed into more than 80 exclusive, original mixes by superstar DJs including DJ Shadow, DJ Z-Trip, DJ AM, and the legendary Grandmaster Flash. With an innovative, new turntable controller and the hottest music collection of original music, DJ Hero is a unique new social music gaming experience that excite the millions of dance club music fans who can now play along to hit songs from a range of genres including hip-hop, R&B, pop, rock and electronica allowing them to rule the party with original mixes. Joining the internationally acclaimed DJ, producer and recording artist DJ Shadow, who has been consulting and contributed several mixes for DJ Hero, and making their video game debuts, DJ Z-Trip, a founder of the mashup movement who's known worldwide for his sold out shows and eclectic style, and DJ AM, one of the world's premier and most in-demand DJs today, appear as in-game characters and have each created multiple exclusive mixes for DJ Hero. In DJ Hero, faces in the crowd are transformed into the life of the party as the game's turntable controller - created exclusively for DJ Hero and featuring familiar DJ tools including a fully-rotating turntable, sample buttons, effects dial and cross fader - immerses fans into the authenticity of DJ culture and a sea of music. By utilizing and mastering various DJ techniques including scratching, blending, cross fading and sampling, while leaving room for creative expression with a variety of effects and player chosen samples and scratches, gamers rule the party performing music as only a DJ can. Social expression is heightened with euphoric multiplayer gameplay where two DJs can battle competitively or have a player join in to emcee over any track in the game with a mic. Additionally, gamers can rock together as DJ Hero features DJ-guitar exclusive mixes played with a turntable controller and Guitar Hero guitar controller."

http://www.metacritic.com/games/platforms/ps3/djhero?q=djhero

Metacritic Average 86

This is by far the best music game out! The main idfference with this one as opposed to the guitae games is that in this one you you make the music with custom mixes rather than just playing along with the song. Don't wast your money on the Renegade Special Edition with the case/stand and Jay and Em bonus disk (just "borrow" it off the net). The regular edition turntable looks better IMO, can be played on your lap with a TV tray or stand and isnt that big.

Almighty Approved 9/10
tuffmuff
THE 1st Lady*






Post #

: 3462


Age

: 36


Location

: H-town, Texas


Status

: keeping my peace


Subject: Re: DJ Hero Tue Nov 17, 2009 12:49 am

---

Saw this little kid... couldn't be more than 8 yrs old tearing it up at Bestbuy. He made it look fun as hell.

_________________
TonyAlmighty
Consigliere*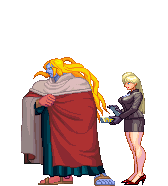 Post #

: 1744


Age

: 38


Location

: Westcheddar, NY


Status

: "Amateurs talk strategy. PROFESSIONALS talk logistics."


Subject: Re: DJ Hero Tue Nov 17, 2009 6:56 pm

---

It is! It's got a higher difficulty and learning curve than the rock games.
ToAsTy™
Recruit





Post #

: 14


Age

: 30


Location

: Georgia


Status

: Chill


Subject: Re: DJ Hero Tue Nov 17, 2009 7:13 pm

---

It looks quite complicted if you ask me, but i'd like to tear it up sometime, see what i could to.