tuffmuff
THE 1st Lady*






Post #

: 3462


Age

: 36


Location

: H-town, Texas


Status

: keeping my peace


Subject: Burnout: Paradise Wed Oct 28, 2009 9:18 am

---

I'm suprised there hasn't been an official thread for this game. Its fun as hell. Tony you need to get on there with us. Foxx and Lee like to spend the whole game running into me and making me look like a noob. Which I am... cuz I suck at racing games.

Its really cool though. AND it has 96 trophies... we all know I like trophies.

_________________
TonyAlmighty
Consigliere*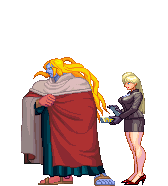 Post #

: 1744


Age

: 38


Location

: Westcheddar, NY


Status

: "Amateurs talk strategy. PROFESSIONALS talk logistics."


Subject: Re: Burnout: Paradise Wed Oct 28, 2009 11:33 am

---

So you want me to bang you and put you in the wall huh baby? We'll it's nothing I haven't heard before from southern chicks. We can ride and smash tonight baby, dig?