trailside13
Civilian





Post #

: 819


Age

: 25


Location

: Pampa, TX


Subject: Why wii fails Fri Feb 06, 2009 12:48 am

---
TonyAlmighty
Consigliere*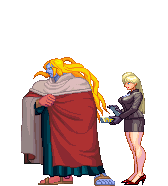 Post #

: 1744


Age

: 38


Location

: Westcheddar, NY


Status

: "Amateurs talk strategy. PROFESSIONALS talk logistics."


Subject: Re: Why wii fails Fri Feb 06, 2009 11:34 am

---

Yeah man, that's crazy. When I'm playing Rock Band and I'm twirling my sticks I try not to go to hard cause that shit may slip and crack my HD!!
trailside13
Civilian





Post #

: 819


Age

: 25


Location

: Pampa, TX


Subject: Re: Why wii fails Fri Feb 06, 2009 11:39 am

---

yeah good thing i don't have a wii, cause i would prob go through 8 tvs a year
Sponsored content

Subject: Re: Why wii fails

---